1-800-548-6427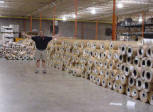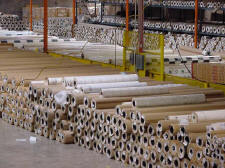 Dalton Discount Vinyl, Inc.
3352 Lower Dug Gap Road
Dalton, GA 30720
Local: (706) 277-9171
1-800-548-6427
Fax: (706) 277-4695
Email
Dalton Discount Vinyl
Click Here For Instructions On How To Properly Receive Your Flooring Order
Manufacturer Over Run - Starstep Vinyl Flooring
$3.00 sq yd Roll (call for roll sizes)


Cuts at $3.50 sq yard


20,000 sq yards In-Stock
Non-Warranty
12 mil Product with Urethane Finish
12 ft. width

Starstep 63334

Starstep 63335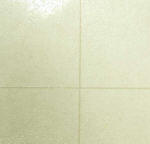 63120
Armstrong Vinyl
Roll Size: 12 x 397'
530 sq yards
Roll Price:


$1.99 sy = .22


Cut Price:


$2.99 sy
Looking for 1st Quality Vinyl, Carpet, Laminate or Hardwood?
Visit Georgia Carpet Industries.
"We meet our customer needs!"
NOTE: Product colors may vary from screen monitor.
If you purchase a product from our website without seeing an actual sample
we will not accept returns. Samples are available on request.